Reiki Center of Venice
'M' Energy Systems
Magical Nature Reiki
Ma'heo'o Reiki
Mari_el
MatriVihara Reiki
Medicine Buddha
Merfolk Reiki
Money Reiki
Moon Reiki
and more
Ma'heo'o Reiki
Cost of certification $40
Mari_el
Cost of certification $20
MatriVihara Reiki
Medicine Buddha by Stephen Comee
The Medicine Buddha Reiki is called the Buddha of healing, or the "Buddha Doctor."
In this course, students meditate on the image of Buddha and chant his mantra to alleviate suffering and to attain enlightenment. Included are two symbols, a self-empowement method, and Tibetan Reiju Empowerment Method.
Cost of Class: $25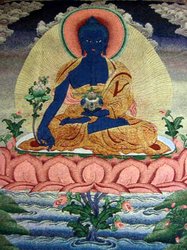 Magical Nature Reiki Certification
Magical Nature Reiki was created by Pamela Caddy and was developed to help us gain a deeper connection to mother earth, her nature kingdoms and her nature beings.
This certification is through long distance learning and manual and certificate will be emailed to you.
Cost of Certification: $25
Merfolk Reiki Certification
Merfolk Reiki was presented by the Vision in the Stars Reiki Academy & Psychic Center.
Merfolk are sentient creatures whose upper bodies appear like those of an elven maiden and pale greenish or bluish in color. Below the waist, they have a strong fish0tail.
Included is the Lengend of Echra, the Mermish language, merfolk healing, The Melodies of Healing, Inotations.
Cost of Course is $25. Manual, attunement and certificate will be emailed to you.
Moon Reiki Certification
Moon Reiki is based on the ancient traditions of the moon being the symbol of the feminine.
The Sacred Feminine deals with our feelings, insights, ideas, dreams, and our intuitive self. It is the belief of the yin and yang and the equality of all things.
Everything is sent by email. Cost for Certification: $25