Reiki Center of Venice
Alaya Crystal Healing Course-Sign up Today!!!
This is an eight week course.
Me sure to sign up by sending an email to FrancineMilford@verizon.net
There will be eight lessons, one a week, that will be emailed to you.
You must return your answers from one lesson before receiving the next lesson.
Course includes the Alaya Crystal Chart
Certificate will be emailed to you after the completion of the course.
Cost of course: Only $25
What is covered in the course
Lesson One-What are crystals?
Lesson Two-Meditation, Kundalini and Ascension
Lesson Three-Chakras and Auras
Lesson Four-Divination and Crystallomancy
Lesson Five-Past Lives
Lesson Six-Law of Ascension
Lesson SevenGem Elixirs
Lesson Eight-Anatomy & Physiology
Customer Reviews
Hi Francine,
I really enjoyed the whole course! It was a very focused way of learning the many different applications of Crystal Healing.
Thanks you so much for everything! This experience has been very positive in my life.
Love&Light
-T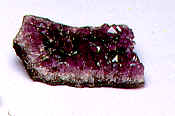 Cost of course is only $25 with all lessons and certificates emailed to you.
Have Questions?