Reiki Center of Venice
'H' Energy Systems
'H' Energy Systems
*Hexa Reiki
* Huna Reiki
Huna Reiki
Aloha!
Huna Reiki is about owning your uhane nui, or spirit greatness. Course includes meditation, chants and attunements that will empower you on your journey.
You will learn about Hawaiian Spiritual healin, the Hawaiian Huna Philosophy, Teachings of the Ancient Hawaiian people, the Huna Reiki Chant and Affirmations, the Aloha Chant, the Huna Reiki Meditation and the 7 Basic Principlas of Huna.
Cost of Class: $49. Certificate will be emailed to you.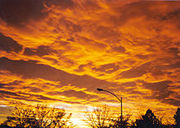 Contact me for attunement after you have read manual