Reiki Center of Venice
The 'C' Energy List
Choose from
*Celtic Reiki
*Centaur Chiron
*Cosmic Alignment
*Crystal Alightment
*Colours of Angels
What is included in the course
Celtic Reiki
There are 3 Levels in Celtic Reiki
Level One-In Level One you will learn the History of Celtic Reiki, the Human Energy System, Chakras, the Auric Field and you will be attunement to six first degree symbols to use in healing. You will also learn how to work with you Intuition.
Level Two-In level Two, students will receive six additional symbols to use in healing. Topics covered will include Manifestation, Crystals, and Creating a Crystal Grid.
Level Three-In Level Three, students will receive five Celtic Reiki Master Degree Symbols. Treatment techniques will be explained and attunement procedures will be covered.
Cost of Course is
$49 for ALL 3 levels.
manuals, certificates and attunement will be sent by email.
***********************
The Centaur Chiron
The Centaur Chiron (pronounced Kyron), was channeled by Founders Brenda "Silverwolf" Hanlon and Elizabeth "Midnightowl" Hibel. The attunement to the Centaur Chiron will provide you with the attribute and benefits described in the manual which includes the influences of the 6th Ray and Arch Angel Raphael. You must be a Reiki Master before taking this course.
There is one attunement for this course which included the use of three symbols:
The Chiron Master Symbol
The Symbol for Virgo
The Sacred Phoenix Symbol
Cost of course Only $25 (Manuel, attunement and certificate will be emailed to you)
********************
The Colours of Angels
The Colours of Angels offers 7 connections with 7 Archangels and their responective Rays. Learn about the Seven Archangels and Rays and how you can use them in your life for health and healing. Discover the Hieracy of Angels Learn how to use Archangel Michael's Blue Ray of Protection and his Sword to help you cut away any negative ties that may be holding you back in your life and relationships with others. Colours of Angels Rainbow Invocation included. When you have been attuned to the Colours of Angels you are free to register yourself as a teacher on the founder's website which is included in your manual.
Cost of Course: $35
Course includes emailed manual, attunement and certificate.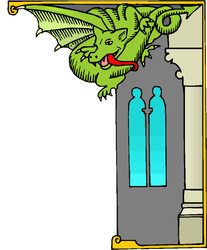 Cosmic Alignment
Cosmic Alignment
Cosmic Alignment Certification includes all three levels of attunements, manual and certificate which will be emailed to you.
Along with the symbols of all the planets, sun and moon, you will receive information on how to use these symbols in a healing session.
Also included in this manual is information on how to program and use crystals and stones in your healing sessions.
Cost of course is $25
Crystal Dragon
This manual includes 5 symbols.
Manual states that you need 3 dragon eggs for attunement (this is no longer the case and there are no dragon eggs that come with this manual).
Course includes manual, attunement and certificate emailed to you.
Cost of Course is $25