Reiki Center of Venice
'A' Energy Systems
*Agape Reiki
*Ahara Reiki
*Ama Deus
*Ama Deus Shamanic Healing
*Angel Reiki
*Angel Initiations
*Angels 7 Rays
*Angels of the Sun
*Angelic Elemental Template
*Animal Healing
*Aguamarine Dolphin
*Atlantian Crystal Healing
*Astral Star
*Aura Empowerment
...more
Agape Reiki
Agape is the Greek word for 'unconditional love.' It is the most precious of all other types of love. This course includes a tiny manual with one symbol and one attunement.
Cost of course: $25
Angel Reiki
Angel Reiki combines the loving healing energy of Reiki with help from the Angelic realms.There are 4 angels that are included in this system. Raphael, Gabriel, Michael and Uriel. System includes ways to add an Angel to work with you and to connect to the loving and healing power of the angels. Angel Reiki can be used alone or with traditional Usui Reiki. There is one manual but three attunements.
Cost of Course is $25 and includes emailed manual, 3 attunements and emailed certificate.
Aquamarine Dolphin Healing Ray
The information for Aquamarine Dolphin Healing Ray was channeled by Carolynn Llyo in 2006.
AQUARMARINE Dolphin Healing Ray is an emotional healing ray that connects you to the peaceful compassionate energy of the Dolphins.
Using this system can restore balance and harmony very quickly, and due to its very gentle flow – it is suitable for all.
There are no prerequisites to receiving this beautiful system although anyone who has had previous Dolphin attunements such as Dolphin Reiki may find that the Dolphin connection is particularly enhanced.
AQUAMARINE Dolphin Healing Ray works with past, present and future emotional issues.
You can use this energy to

work with other healing modalities and Reiki forms, as well as crystals – particularly Aquamarine!
Cost of manual, attunement and certificate which is emailed to you is $25
Atlantian Crystal Angels
There are no prequisites for this course.
Course includes one symbol
Atlantian Crystal Angels
Manual, attunement and certificate will be emailed to you.
Cost of Course: $25
Atlantian Crystal Activation
This system has no symbols.
Use this system for personal transformation and spiritual growth.
The Atlantian Crystal will appear differently to each student so be prepared to see the crystal in s different color and shape.
Manual, attunement and certificate will emailed to you.
Cost of course is $20
Angels 7 Rays
No pre-requisites. Cost $20
*
Angels of the Sun (part of the Planetary Angels series)
No pre-requisites. Cost $15
*
Angelic Elemental Template
No pre-requisites. Cost $20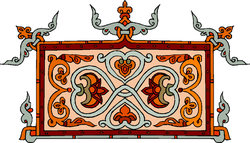 Astral Star~Ahara Reiki~AmaDeus Shamanic Healing
Astral Star
Prerequisite - Kudalini Reiki 3
This course was created by Alla Sharkia and includes 4 initiations, with intervals of 48 hours between each one. The fourth initiation will be the Master Teacher Degree, so you will be able to teach others.
Manual, attunement, and certificate will be emailed to you.
Cost of Course: $25
Ahara Reiki
Written by Elixabeth Hibel, Australia. System founder, Elizabeth 'Midnightowl' Hibel and graphics by Jens Soeborg, Denmark
Ahara Reiki is a simple system that was given to Hibel in November, 2003. It contains only 4 symbols. The system is directed by the intent of the practitioner. It is an Ancient Egyptian based energy that is connected to Isis and Bast. The four symbols are the Ahara Master Symbol, the Isis symbol that is used for cleansing and energizing, the Akru for all forms of healing, and the TET for the oneness of all things.
Note: You should already be a Reiki master before ordering this system.
Cost of system: $25
Ama Deus Shamanic Healing
Ama Deus Shamanic Healing is a powerful, energy-based shamanic healing system that uses God's love and a series of ancient symbols as vehicles for the energy transmission.
The 26 symbols used in Ama Deus Shamanic Healing are multidimensional and both specific in their application and wide-range in their scope. Similar to Reiki, Ama Deus seeks to balance the energy centers within the body.
Most of the techniques used in Ama Deus are visualized with the THird Eye, but work can also be done using a hands-on approach. As with Reiki, Ama Deus can be sent over long distances and can be used in conjunction with other methods of helaing.
Cost of Course: $25.00
Includes manual, attunement and certificate that will be emailed to you.
Aura Empowerment
Aura Empowerment Reiki is a wonderful and powerful tools for practitioners and energy workers and healers to use to protect their aura during healing energy sessions. Great to use for people working in the medical profession.
The manual will cover an explanation of the aura, how to perform an aura empowerment session, symbols to use, visualizations for aura clearing and self-empowerment, master attunement symbol and much more.
Cost of Course: $25
Manual, attunement and certificate will be emailed to you.
Angel Initiations
The word 'Angel' comes from the Greek word, 'Angelos,' which means messenger. Angels are messengers from spirit (or God). These angels allow us a greater understanding and connection to the Higher Realms.
Learn about the Angel Hierarchy which includes the Seraphim, Cherubim, Thrones, Dominions, Powers, Virtues, Principalities, Archangels and Angels.
Students will learn the following:
How to recognize Angel Vibration
How to call in the love & light
How to pass on attunements which include the Third Eye Attunement, Upper AStral Crown Initiation, Heart Attunement and Angel Initiation.
Three symbols to use in the attunement process
How to meet your Solar Angel
"Standing" in the Burning Ground
Purifying your Physical Body
Purifying your Emotional Body
Purifying your Mental Body
Identifying with the Solar Angel
How to receive transmissions from the Angels
Angel Light Shakti
and more...
Receive ALL initiations, attunements, manual and certification emailed to you.
Cost: $49 for ALL