Favorite Links
Favorite Links
The following is a list useful links that I have compiled. If you wish to be added to this list, please send me an e-mail.
Favorite Sites
Learn how to use both the Hunab Ku Symbol and color to enhance your energy session. There are three levels of training to this system of natural healing and you will be BOTH a Usui Reiki Master and Hunab Ku Reiki Master when you successfully complete ALL three levels. You will then be able to teach this system to others.
Chakra Reiki Healing combines the Usui Reiki natural system of healing with working directly on the chakra system of the body. There are three levels of training in this sytem of healing and you will become BOTH an Usui Reiki Master and Chakra Reiki Healing Master when you successfully complete ALL three levels. In this course you will learn how to determine when you should use the color of the chakra to enhance the Reiki session or use an alternative color to sedate specific overactive conditions in the body.
Do you love Aromatherapy and Essential Oils?
If you do, then this course is for you. 200 hours of professional study qualifies you to become a member of NAHA, the National Association of Holistic Aromatherapy, and to sit for the ARC test to become a Registered Aromatherapist.
Discover the safe and effective exercise environment of the water. Sample water exercises are given on this website for you to enjoy. Seasoned water aerobic instructor has created several books to enhance your water workouts.
Large selection of long distant attunements and certifications. Free long distant healing.
"I'm always looking for ways to help market my Reiki training services. Thumbtack is a good way for me to help me show off my expertise in Reiki training. Check out my listing to learn even more about what I do!"
You can sign up for yourself-it's free! Just click the link below:
http://www.thumbtack.com/welcome?refer=jqduijaBRdBhtQ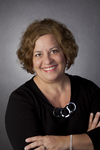 Great Links
Learn how to use sound and vibration in the healing session. Wonderful results! Become a Tuning Fork Therapy practitioner with home study courses that contain everything you need to complete your assignments-including the forks!
Exercises to relieve the stress and tension in your hands, wrists and forearms.
With over half a million sites, divided into more than 25,000 categories, Yahoo! is both browseable and searchable.
Machine made and/or hand poured quality products ranging from angel stepping stones, driveway pavers, to statues, tables car stops and bike stands. Make in the USA